Good Quality Vintage Pro Audio Equipment & Accessories for Sale
---------------------------------
------At present, all the items shown below have already been sold, but as new stock becomes available, I will list and price them under a separate catagory.
All equipment is serviced, checked and tested before despatch.
I can supply a price for any individual item including postage & packing.
Worldwide shipping available with courier insurance.
(In the meantime, enjoy looking at my sold items below)
---------------------------------
I also buy secondhand vintage Hi-Fi and broadcast studio equipment.
BBC - STUDER - EMT - NAGRA - SONY - REVOX - PHILIPS - GARRARD - TECHNICS - GOLDRING - QUAD - LOWTHER
---------------------------------
AKG - NEUMANN - BEYER - SENNHEISER - STC COLES - RESLO - SHURE - CALREC - ELECTRO -VOICE - YAMAHA - TANNOY
Noise measurement - BRUEL & KJAER
-----------
01708 342553 - 07941 556912 - 01308 423141
(United Kingdom)
Also visit my Ebay site https://www.ebay.co.uk/usr/note777sound
-------------------------------------------
EMT 950/347 BBC Wide Body Professional Broadcast Turntable
EMT 938 Turntable Z-Angle brackets for studio console fitting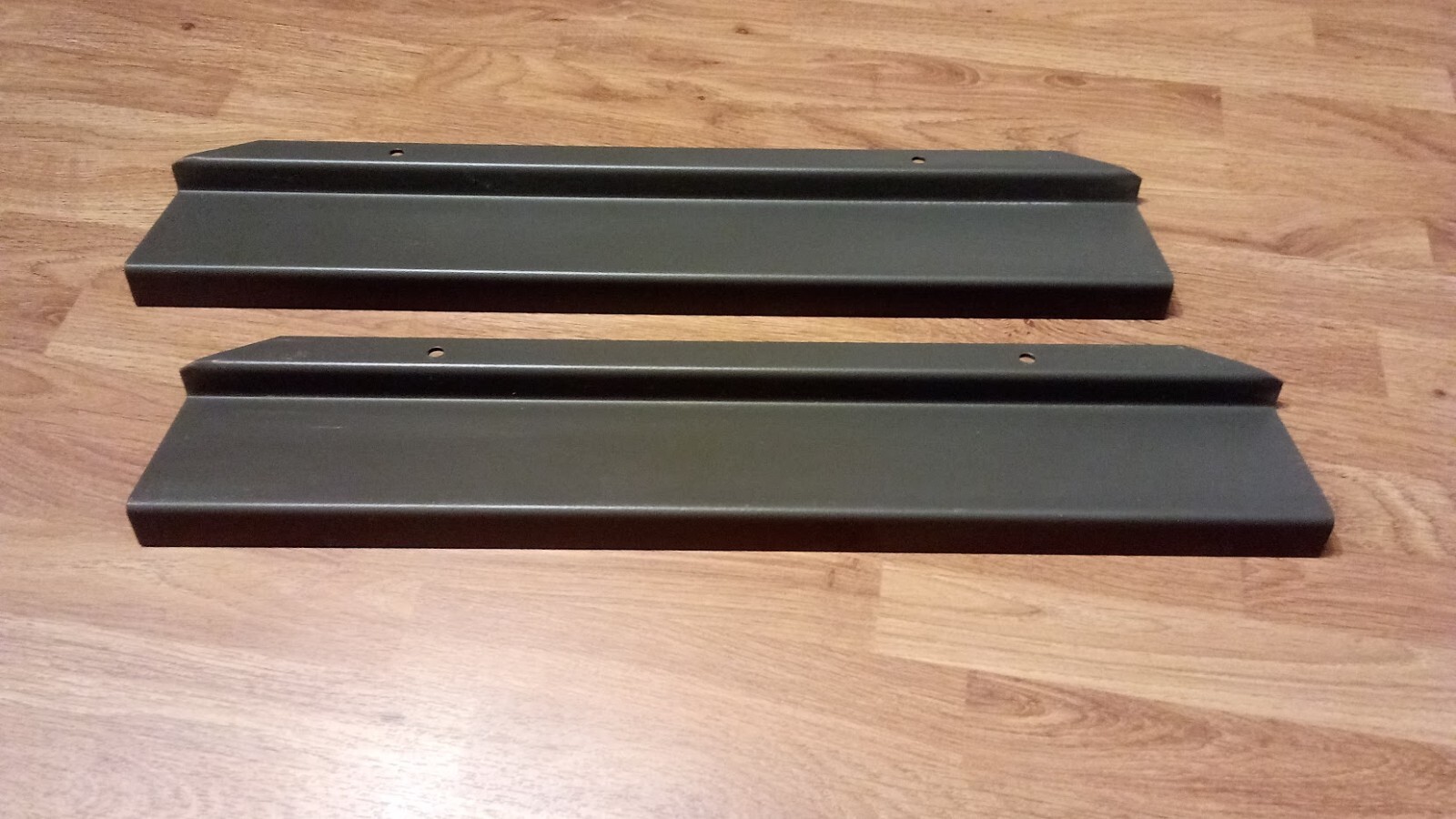 EMT 950E "Narrowline" Broadcast Turntable / 929 pick-up arm & Ortofon MM cartridge
AKAI GX-4000D Stereo Tape Deck
AKAI ATR-7M Empty Metal Reel
BBC Radio Studio Broadcast Clock - FAVAG & WHARTON Displays
BBC TECHNICS SP-10 MkIIP - RP2/9/170 Disk Reproducer
BBC TECHNICS SP-10 MkIIP / RP2/9/140 Disk Reproducer
GRUNDIG GCM-3 Condenser Microphone
TECHNICS RS 1500US - 2/4 Track 15ips
SONY TC-K81 / 3 Head Cassette Deck
KEF 105.2 - Reference Speakers
MURRAYPRO - Pico Peak Programme Meter
NAKAMICHI DRAGON - Auto Reverse / 3 Head Cassette Deck
TECHNICS SU-3500 Amplifier
EMT 938 Broadcast Turntable
TECHNICS RS-686DS Cassette Recorder
JVC KD-1636 Cassette Recorder
PIONEER CT-F1250 Cassette Deck
SONY TC-177SD Cassette Deck
SONY TC-366 Stereo Tape Deck
REVOX A78 Stereo Amplifier
REVOX A76 FM Multiplex Tuner
EMT 950/347 BBC Wide Body Professional Broadcast Turntable
TECHNICS SP-15 (SL-1015) with SH15B1 Base
EPA-501H Tone-Arm / Ortofon MC-30 moving coil cartridge
REVOX A77 Mk3 - Half Track / High Speed 15ips
TANNOY - GRF Memory Loudspeakers
TECHNICS SL- P1200B - CD Player
SONY CDP-3100 Broadcast CD Player
MARANTZ CP430 Professional Stereo Cassette Recorder
RCA COLLARO 4T-200 Transcription Turntable
LOWTHER EX4 - Full Range Drive Units - Brand New - Serial Numbers: 17316/7
YAMAHA CR-1020 Stereo Receiver
LOWTHER EX4 - Folded Horn Design Cabinets 100w
QUAD 22 Stereo Control Unit
QUAD AM Tuner - LW - MW - SW
REVOX / STUDER A700 - 2 Track 15ips
PHILIPS PRO 12 - LDB0001/1 Twin Track Broadcast Stereo Recorder
SONY EL-5 ELCASET - Stereo Tape Recorder
RESLO M8 Ribbon Microphone
GOLDRING LENCO Type '88' Transcription Turntable
PIONEER RT-707 Auto Reverse Tape Deck - £600.00 (GBP)
PIONEER CT-F9191 Cassette Deck
PIONEER QX-949 - Quadraphonic Receiver £600.00 (GBP).
PIONEER TX-9100 - FM /AM Tuner
PIONEER SX-1010 - Receiver
BBC Studio Clock from 'The World Service - Bush House' London.
AKAI - X5000W Cross-Field - Stereo 3-Speed.
MERIDIAN DSP 5000 Digital Speakers
MERIDIAN DSW 1500 Digital Active Subwoofer 300w
MERIDIAN DSP 5000C Digital Centre Speaker
MERIDIAN 504 FM Stereo Tuner
SONY MZ-R55 MiniDisc Recorder/Player
BRUEL & KJAER 2306 - Audio Graphic Level Recorder
QUAD 33 Pre Amp Control Unit
SONY PCM-1630 Digital Audio Processor
STUDER A731 QC Compact Disc Player
STUDER A725 QC Compact Disc Player
GARRARD 401 / PLINTH & DECCA TONE ARM
MUSICAL DESIGN - D-140 Dual Mono Power Amplifier
BBC TECHNICS SP10 Mk2 - RP2/10
SONY TC-FX1010 Cassette Deck
BANG & OLUFSEN 1900 Stereo Cassette Deck
DBX 122 Mk2 - Noise Reduction System
SONY TA-5650 Integrated Amplifier
BANG & OLUFSEN 4002 Linear Tracking Turntable
STUDER D730 - Professional Compact Disc Player
PRECO F500 - Professional Broadcast Recorder -15ips
MARANTZ PMD661 Professional Handheld Digital Recorder
REVOX PR 99 MK3 2-Track High Speed
EMT 950/347 BBC Wide Body Version
RODE NT4 Stereo Condenser Microphone
RODE NT1-A Studio Condenser Microphone
AKG C414 XLS Matched Pair
REVOX A77 Mk4 - Quarter track stereo
QUAD 405-2 Power Amplifier
Walchris Ribbon Microphone
STUDER A721 Pro Cassette Deck
ROGERS LS5/9 BBC Studio Monitor Loudspeakers
FERROGRAPH - Series 5 (Mono)
AKAI GX 4000D in Satin Black Finish
CEDAR AUDIO - DCX Declicker X Series - £1,200
AKAI GX 4000D in Walnut and Silver
STUDER A810 Professional Broadcast 2-track tape recorder
RESLOSOUND Ribbon Microphone - (BBC 300 Ohm balanced version)
Grundig 1950's vintage brass & bakerlite microphone
SANSUI QSD-2 4-channel Synthesizer/Decoder
REALISTIC Silver 7 inch metal reels
SONY CDR-W66 Pro CD Recorder
Pamphonic Ribbon Microphone
Cadenza ribbon (dual impedance) microphone
AKAI GX 4000D with rare "flower" Spools
AKAI 4000D PRO with flower reels
GX 4000D Silver with original Akai metal reels